Macleod and MacCallum Senior Cup Final 2019
Posted on
The Senior Cup finalists this year were Highland Cricket Club and Buckie Cricket Club.
The match was hosted by Elgin Cricket Club at Cooper Park and for the weather was beautiful and sunny with not a cloud in the sky. Our thanks to Elgin for use of their facilities and their help making the day run smoothly.
Our thanks to the umpires, who were T Curran and G Chapell, and to our sponsors Macleod and MacCallum for making the match possible. Thanks also to I MacDonald and T Wall for their services as scorers.
Highland won the toss and chose to bat first. K Clement was the top run scorer for Highland with 21 runs, followed by J. Paul with 14 runs, G. Singh on 11 runs and I Hassan with 10 runs.
The Buckie bowling attack was strong with great performances from J Aziz who was 3 for 18 off 6 overs, B Newlands who was 3 for 24 off 6 overs, T Shakeel who was 1 for 15 after 6 overs and A Ali who was 1 for 15 after 4 overs.
The second innings started slowly and then picked up the pace. The top batting performances for Buckie were by D Walls who was 54 not out and R Tahir who scored 26 runs.
The Highland bowling attack was led by G Singh who was 4 for 13 after 6 overs, I Hussan who was 1 for 13 after 6 overs and K Clementswho was 0 for 15 after 5 overs.
The final score was Buckie 98 for 7 after 24 beating Highland who were 96 for 10.
The Macleod and MacCallum Senior Cup 2019 was won by Buckie Cricket Club. Our congratulations to Buckie CC.
Man of the Match
The Man of the Match was awarded to D Walls of Buckie for his outstanding batting at 54 not out.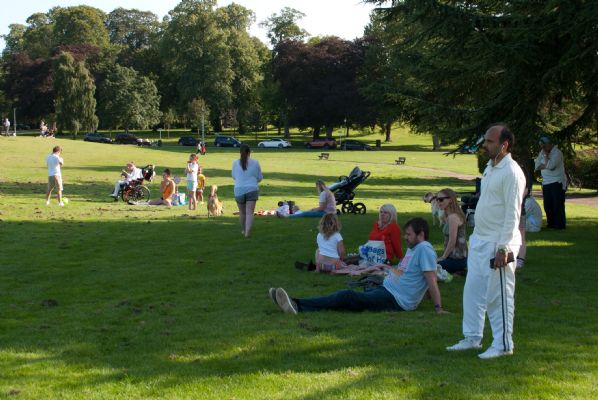 Thank you to all who came and watched in the heat and cheered on the players on. It was lovely to see you all.
Thank you to everyone for a great day's cricket played in accordance with the Spirit of the Game and an exciting match to watch.
A special mention for Ken Ross and Scotty Campbell for their help with the washing up which was very efficient and much appreciated.